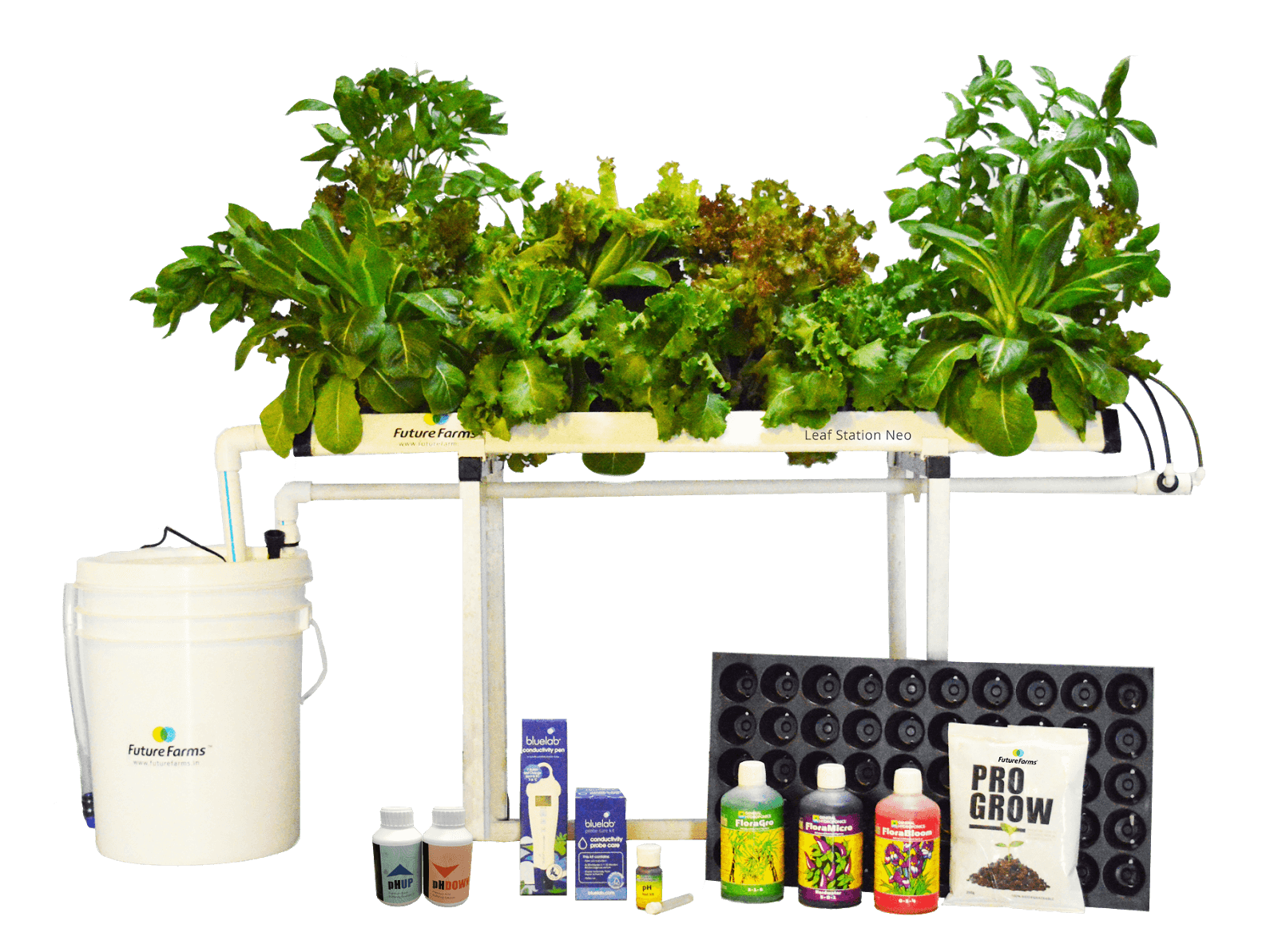 How to Choose the Hydroponics Suppliers?
How to Choose the Hydroponics Suppliers?
Hydroponics in India is a very new industry and hence, finding good hydroponics suppliers is more difficult than would be expected. This article is a short guide to helping you pick a good hydroponics supplier to get you started with growing plants at home. The first thing you should do is to categorize existing suppliers into equipment manufacturers vs. re-sellers of popular brands. This is important because if the re-sellers are selling you systems designed and manufactured internationally, then in case of damages or replacements you will face delays in replacing parts. This is a problem if you are mid-cycle, you now risk losing your plants. In case of equipment manufacturers, the procurement of spares or replacements will be significantly easier.
Hydroponic systems are not prone to heavy wear and tear, but over time in case of incidental damages to the system can cause leaks that may be hard to fix – making it more advisable to go about picking a local manufacturer that helps with spares and replacements.
The next important consideration when practicing home hydroponics is looking for NFT Hydroponics system suppliers that who also provide post-sales service. Home hydroponics for a beginner can be quite daunting, it would help if you have someone to guide you through your first grow. Some hydroponics supplier also offers training programs or paid visits to help you get started. The next important point when picking hydroponics suppliers is to understand what certifications the supplier has for their equipment. This is important because all the materials used in hydroponics should be food grade while buying hydroponics equipment please note that the materials used have food grade material certifications. These certifications are expensive so this reflects in the cost of the system. So opting for the cheapest system is not the best option as the low price may be a result of not using food grade materials so do look out for the same.
Some suppliers may offer you DIY kits that are a compilation of different parts required to build a system this option may be cheaper and offer some customization options but will require one to assemble the system yourself. Inputs are another important consideration, good quality consumables like seeds and nutrients are hard to come by picking a supplier who offers both is a good idea as they will have some experience in growing the seeds and their inputs will be valuable as you are getting started home hydroponics. Best way to get started is to look for suppliers that offer complete growers kits for home hydroponics this will help you get all the required components in one go. So what are you waiting for, go to www.futurefarms.store!