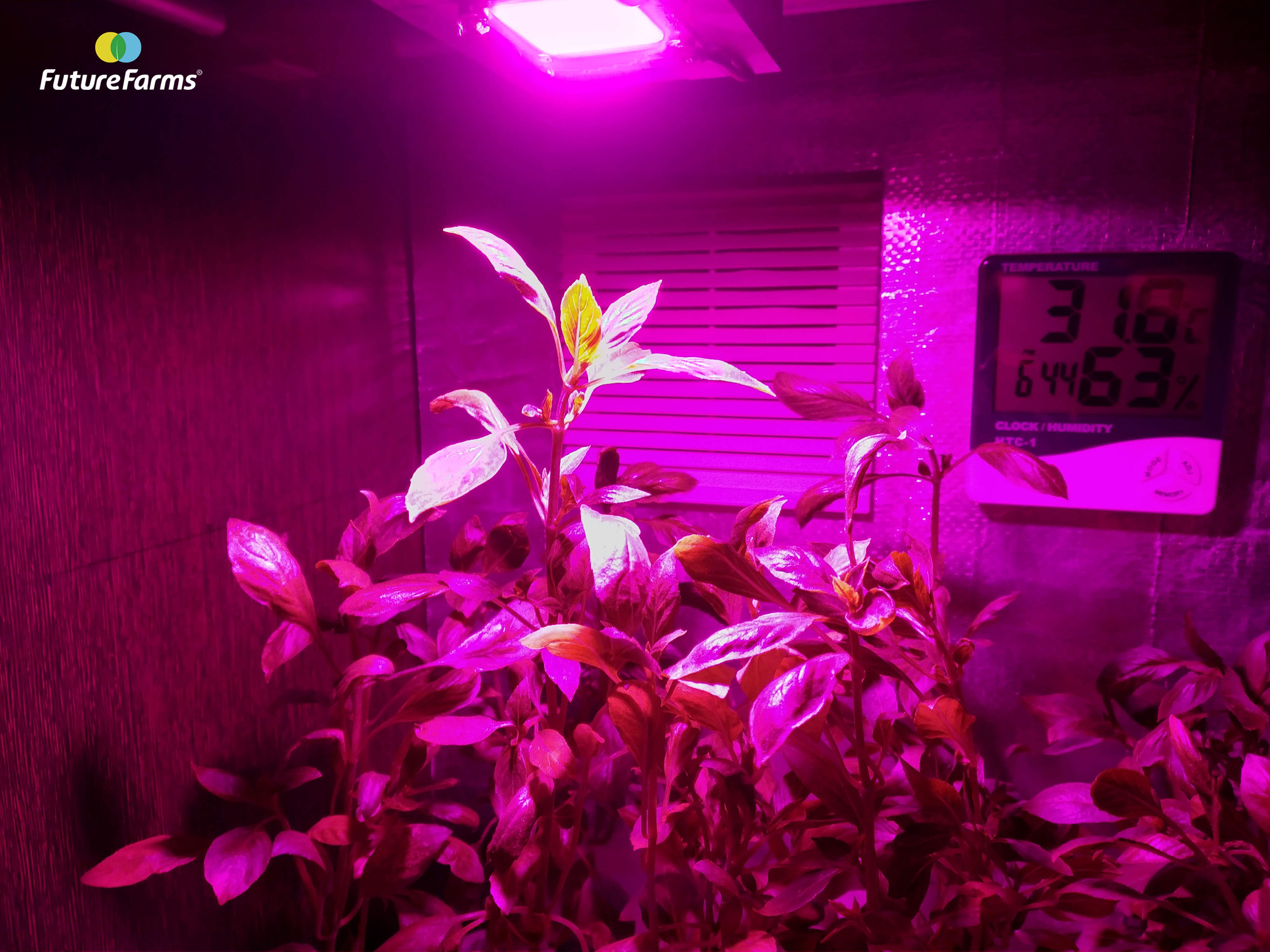 Hydroponics and Grow Lights
Hydroponics and Grow Lights
Artificial lighting for plant growth has been one of the best additions to the agriculture-technology marriage. Replacing the sun as the light source has been a long and hard journey, juggling efficiency and power consumption v/s cost. In the current scenario, lights exist in adjustable and plant-specific spectrums with customizations available in all aspects. The current research into lighting technologies has brought forth more regulation and better standards to look for when discussing the right lights for a setup. We will discuss these specifications and the power that hydroponics and lighting offer growers in this post.
Lighting for indoor growing has 3 main bulb types:
1.Metal Halide or High-Pressure Sodium bulbs
2.CFL and T5 fluorescents.
3.LED
Light from the spectrum which consists of IR-VIBGYOR-UV is emitted in grow lights. These are emitted in various ratios usually 60:40 Blue to red or 80:20 red to blue, the former is used for leafy growth and the latter for flowering growth.
The general rule for lights being put in a hydroponic System design is that leafy plants get about 30W per sqft and flowering plants get 50W per square feet. This is a very rough figure and even the actual wattage output from a LED light is hard to monitor. The accuracy of these values is overstated by manufacturers. The important values to note are the Photosynthetic active radiation that plants can take in which is measured in Micromoles per cm.
Hydroponics Technology in India can greatly benefit from the introduction of artificial lighting to enable year-round growing in indoor farms. For example, someone doing Hydroponics farming in Hyderabad or places with extreme climates would be best placed to use indoor growing with lights to reduce the dependence on seasons for rain and a good crop. They could use these advanced lighting systems coupled with climate control and hydroponics can help hyper localize produce sourcing and bring clean, traceable food sources right to the doorstep of consumers.
Production with lights would ensue much lower turnaround times, 24X7 growing ability, ability to grow without any constraints of climate and cyclic seasons. It would also be able to provide the ultimate in protected environment to grow plants without the use of any kind of pesticide or insecticide.
Indoor lighting systems are the future of food production with more research going into bringing out better and more efficient lighting systems that are cost effective and have the right kind of PAR and ppfd values.
The current problem with the industry inhibiting the uptake of LED or other light-based growing systems is the high price off-of the hardware and electricity. There is also no standardization in the ratings given to the light systems and their specs, for example, some manufacturers claim's of a 2000W output could mean an actual output of 465W but another player could claim and actually deliver an output of 600W.
It is important for more research to go into the efficacy of lighting systems and more manufacturers would need to come together to standardize and bring normalcy to the LED industry.